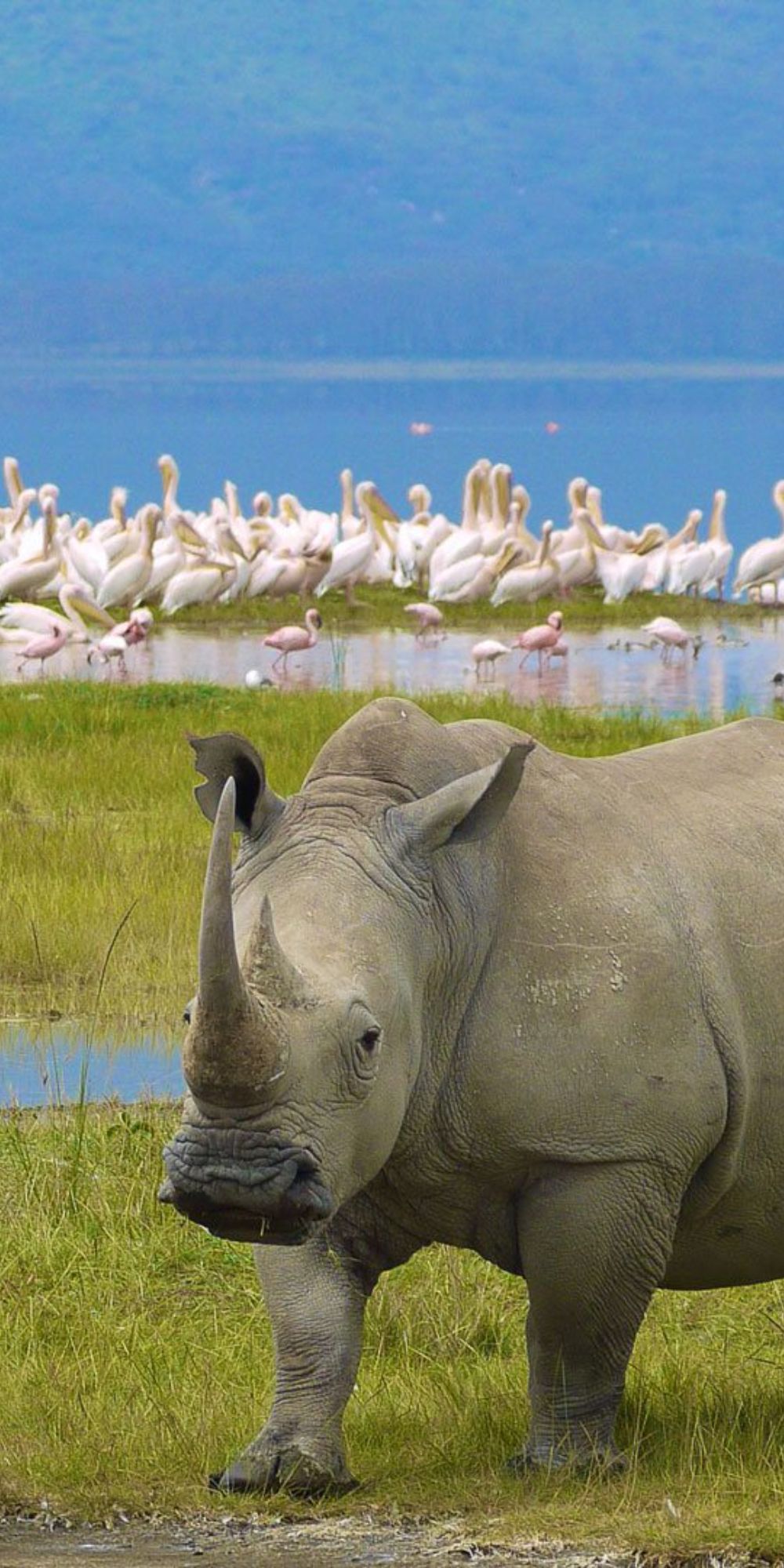 Nakuru
In the Centre of the Rift Valley comes the beautiful city of Nakuru, Kenya. This captivating area offers an assortment of cultural and natural attractions that will awe you. It is also known to be one of the cleanest cities in Kenya. Nakuru offers a harmonious blend of natural beauty, cultural heritage, and thrilling adventures. Whether you're an avid wildlife enthusiast, a history buff, or simply seeking relaxation, Nakuru promises an unforgettable experience.
Lake Nakuru National Park:
Embark on a safari adventure in Lake Nakuru National Park, a UNESCO World Heritage site. Watch as the lake is painted pink by a large number of flamingos. A wide variety of bird species can be seen. Keep your camera handy; the park's scenery and fauna provide fantastic photo possibilities.
Menengai Crater Hike:
One of the world's largest calderas, Menengai Crater, may be faced by lacing up your hiking boots. Stunning viewpoints may be seen from the peak. Discover this area's unique volcanic landscapes and geothermal steam vents, which are what make it a geological wonder.
Hyrax Hill Museum:
At Hyrax Hill Museum, you may travel back in time while learning about the area's prehistoric people and discovering ancient artifacts. Explore the ruins to learn more about Nakuru's past.
Nakuru Town:
Take a stroll through this community and interact with the people there. Shop for traditional goods and souvenirs at markets like the Maasai Market. Visit neighborhoods restaurants to sample Kenyan food and indulge in meals like Nyama Choma (grilled meat) and Ugali (maize porridge).Enjoy delicious meals and accompanied nature hikes beneath the star-filled African sky.