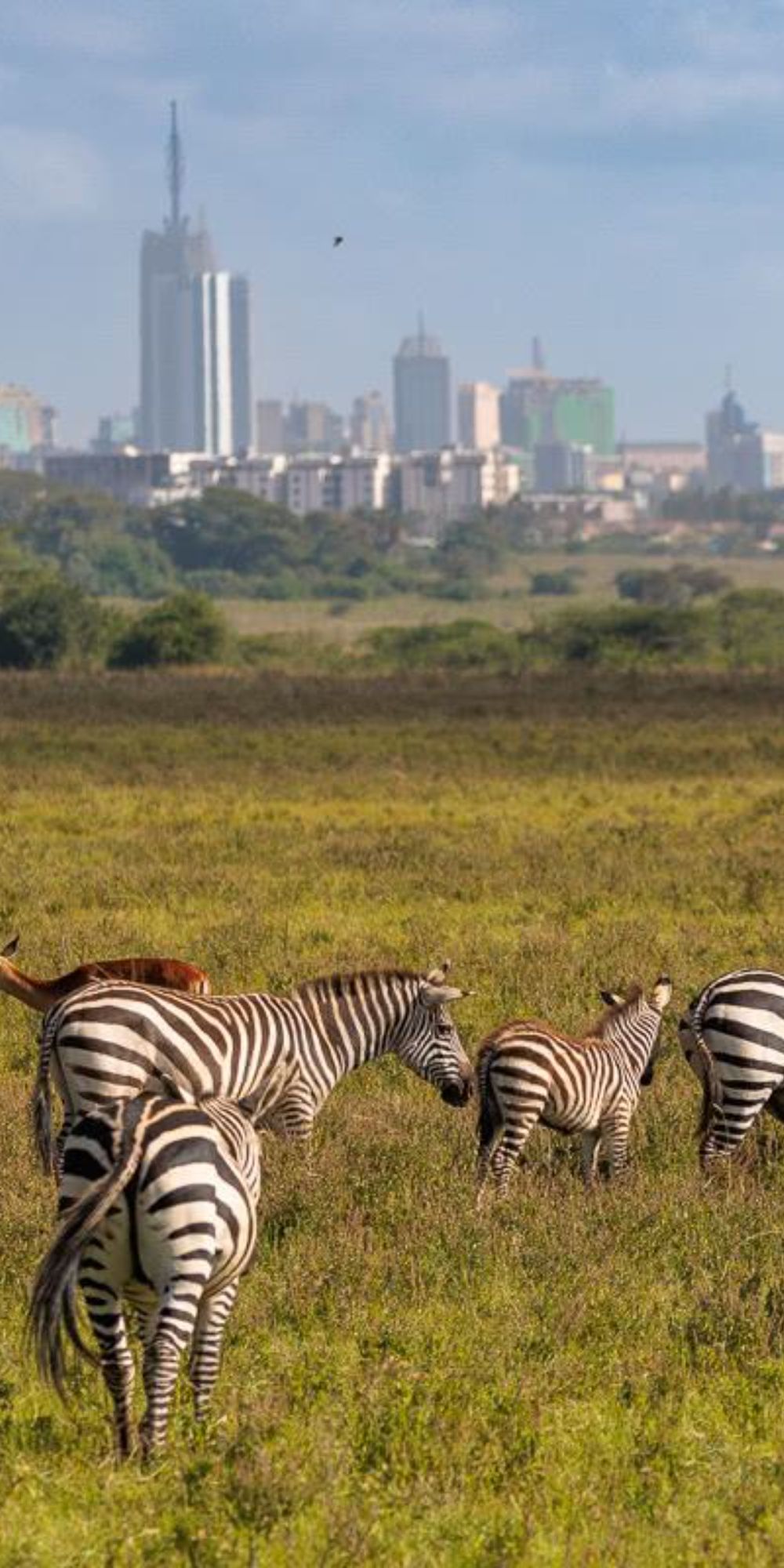 Nairobi
Nairobi, Kenya's buzzing capital, is a vibrant city that skillfully combines urban sophistication with scenic beauty. Nairobi provides a wide variety of experiences and sites to enjoy, from wildlife encounters to cultural encounters. It provides a stunning variety of experiences that will fascinate you with East Africa's vibrant cultural and natural richness. Explore Nairobi to learn more about Kenya's essence!
Nairobi National Park:
Just a few minutes from the city Centre, Nairobi National Park is a unique urban wildlife sanctuary where you may begin your exploration of Nairobi. View the Nairobi skyline against lions, giraffes, rhinos, and other classic African creatures.
Giraffe Centre:
You may engage with and feed giraffes at the Giraffe Centre. These endangered giraffes are the focus of this conservation facility, which also seeks to inform visitors about their situation. From the elevated platforms of the Centre, take in the beautiful views of the Nairobi city.
Nairobi National Museum:
Visit the Nairobi National Museum to learn about the various cultures and natural history of Kenya. Discover amazing pieces of art and archaeology.
Maasai Market:
Stroll through the market to buy handmade Maasai items, traditional attire, jewellery, and colorful beads. It's a perfect place to find unique souvenirs and gifts.
Karura Forest:
This is an urban oasis with walking and bicycling trails, waterfalls, and quiet picnic areas where you can get away from the hustle and bustle of the city. Discover native forests and caverns right in the middle of Nairobi.
Nairobi National Railway Museum:
Visit the Nairobi National Railway Museum, which houses vintage locomotives and carriages, to learn more about Kenya's railroad heritage. Discover how the railroad influenced the growth of the nation.